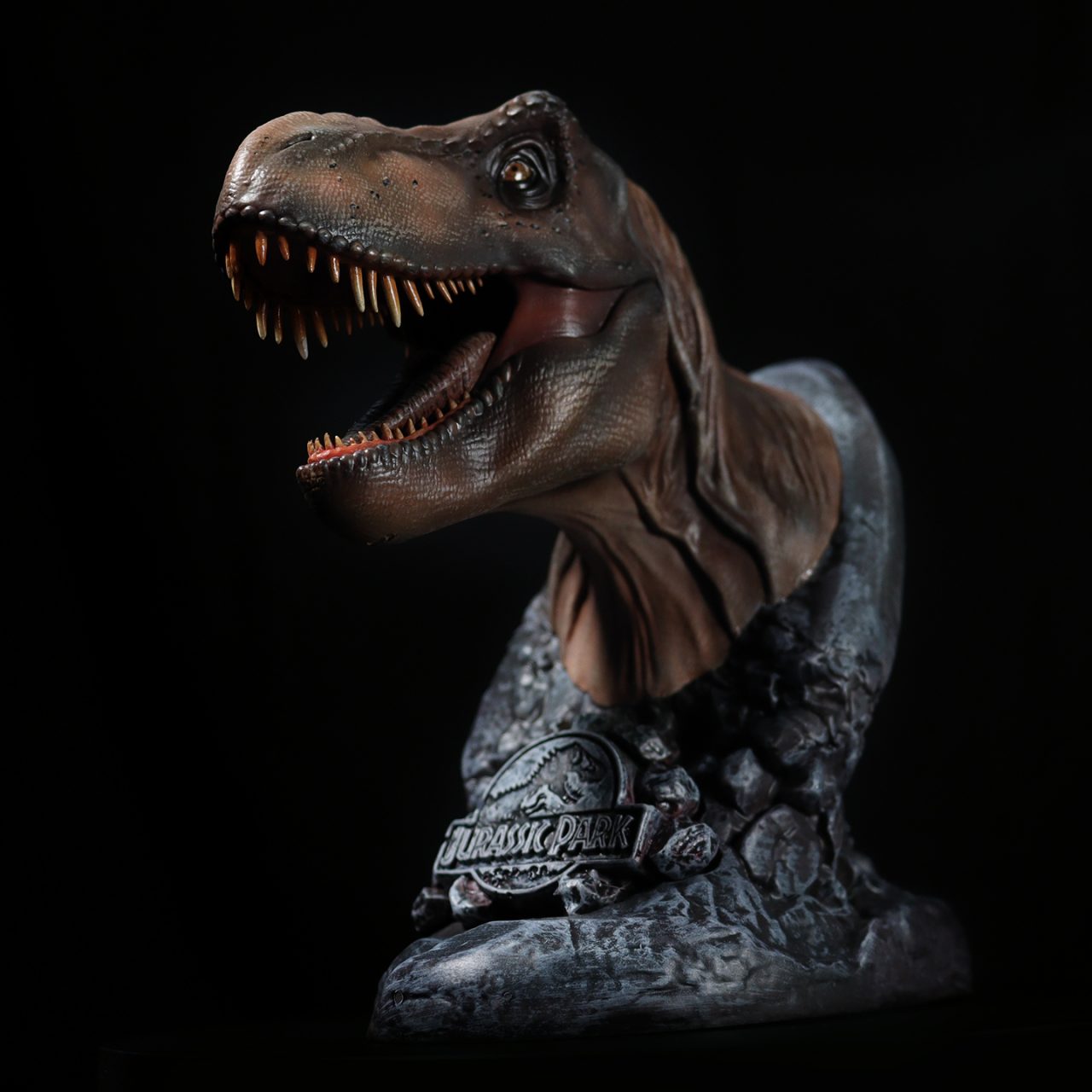 Fanattik, a company that should ring a bell if you're a Jurassic fan, is releasing two busts inspired by T-Rex from Jurassic Park and Blue from Jurassic World.
The company is most known for their wonderful posters, keychains and expanded universe Jurassic merchandise like the golden Jurassic Park and Jurassic World tickets.
This time they've taken it a step further by producing their first Jurassic busts, each hand painted and measuring about 15cm high. They are both limited editions with only 1993 being produced of the T-Rex and 2015 of Blue.
The busts are up for pre-order on the Fanattik website and sell for 59.00 GBP (excluding shipping) and are shipped worldwide.
The worlds most iconic dinosaur is now available in a limited edition bust that self stands at 15cm. All busts are individually numbered and quantity is limited to 1993 to celebrate the first appearance of this loveably terrifying T-Rex! Hand-painted.

To celebrate the third instalment of the Jurassic World series, Fanattik have created a limited edition, self standing, 15cm bust of everyones favourite velociraptor, Blue! Limited to 2015 and individually numbered to celebrate the first appearance of beautiful Blue. Hand-painted.

Official descriptions by Fanattik
Thanks to Fanattik for providing these photos: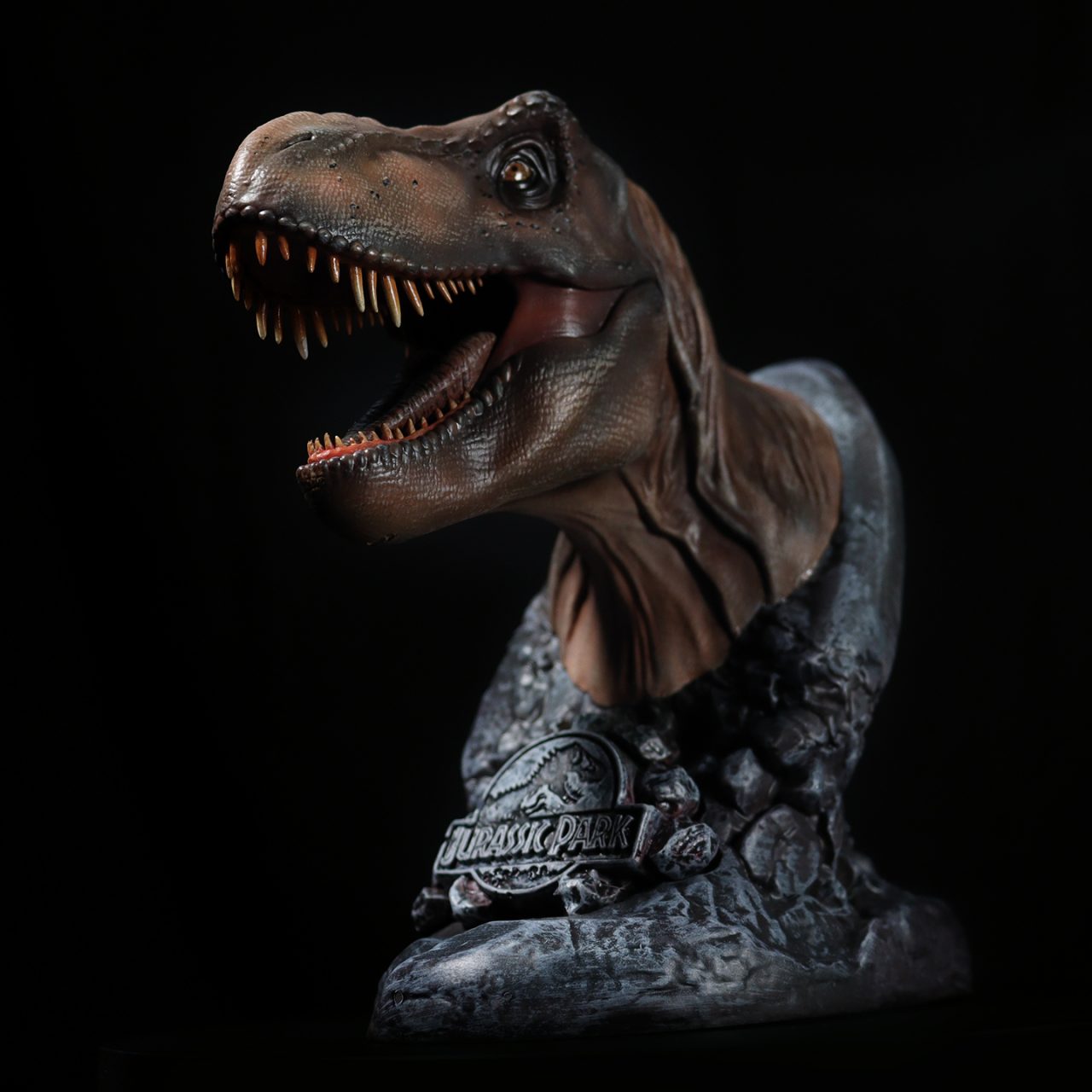 #sponsored