Jurassic Park was a cultural phenomenon when it was released in 1993, and it spawned a wide range of toys and collectibles that were coveted by kids and adults alike. In this blog post, we'll take a trip down memory lane and revisit some iconic Jurassic Park toys and collectibles from 1993.
5. Jurassic Park Bedding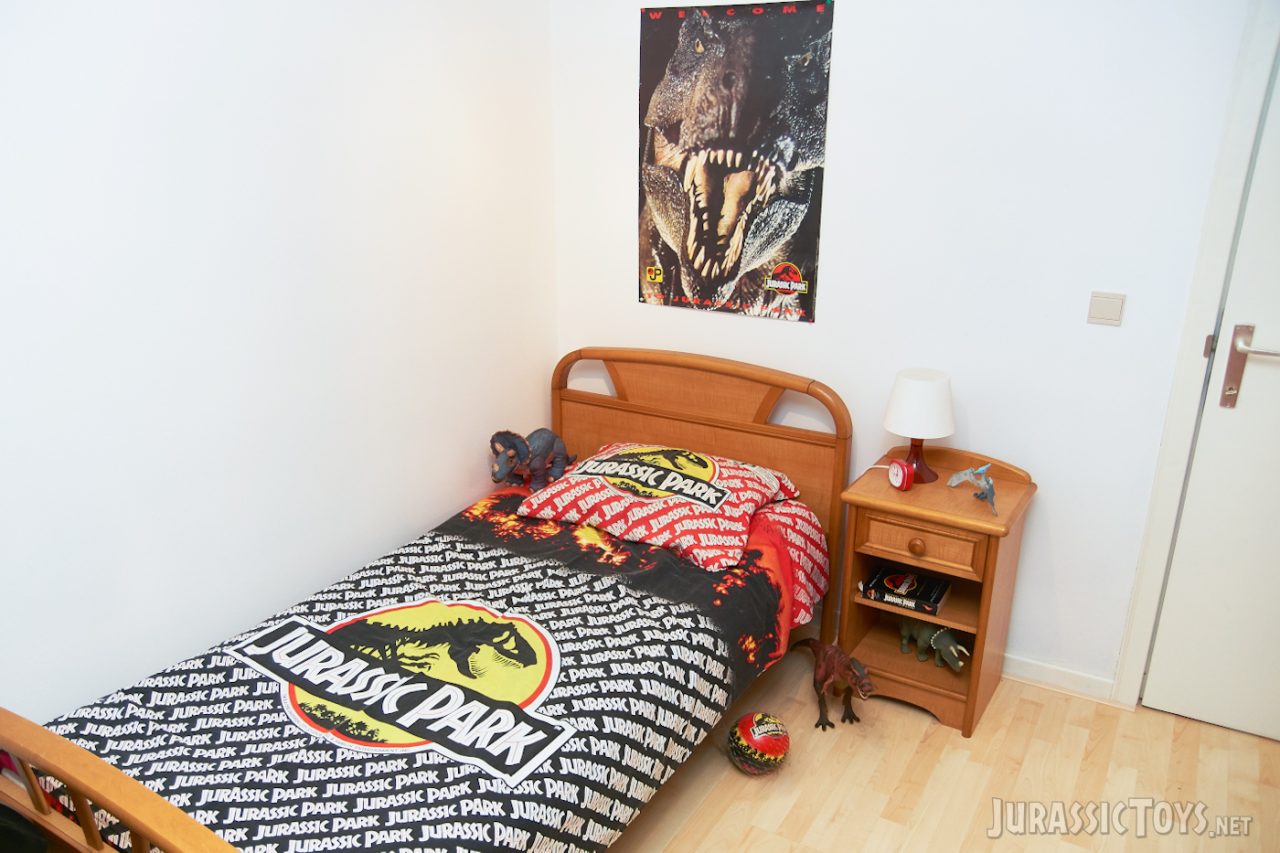 The bedding featured artwork from the film, and was the perfect way to transform any bedroom into a Jurassic Park-themed space.
4. Jurassic Park View-Master
The View-Master set included a viewer and a set of reels that featured images from the first movie. Kids could look through the viewer and feel like they were right in the middle of the action.
3. Jurassic Park Board Game
The board game based on the first movie was also released in 1993. It allowed players to move their characters around the board and collect dinosaur DNA, while avoiding the raptors and T-Rex.
2. Jurassic Park Command Compound
The Command Compound was a playset that featured a control room with sound effects and a hatchery. It was the perfect place for kids to recreate scenes from the movie.
1. Jurassic Park Electronic T-Rex
The Electronic T-Rex was one of the most sought-after toys from the first movie. It featured realistic roars and stomping sounds, and a real feel skin.
What is your most fond memory of Jurassic Park? Leave a comment below!