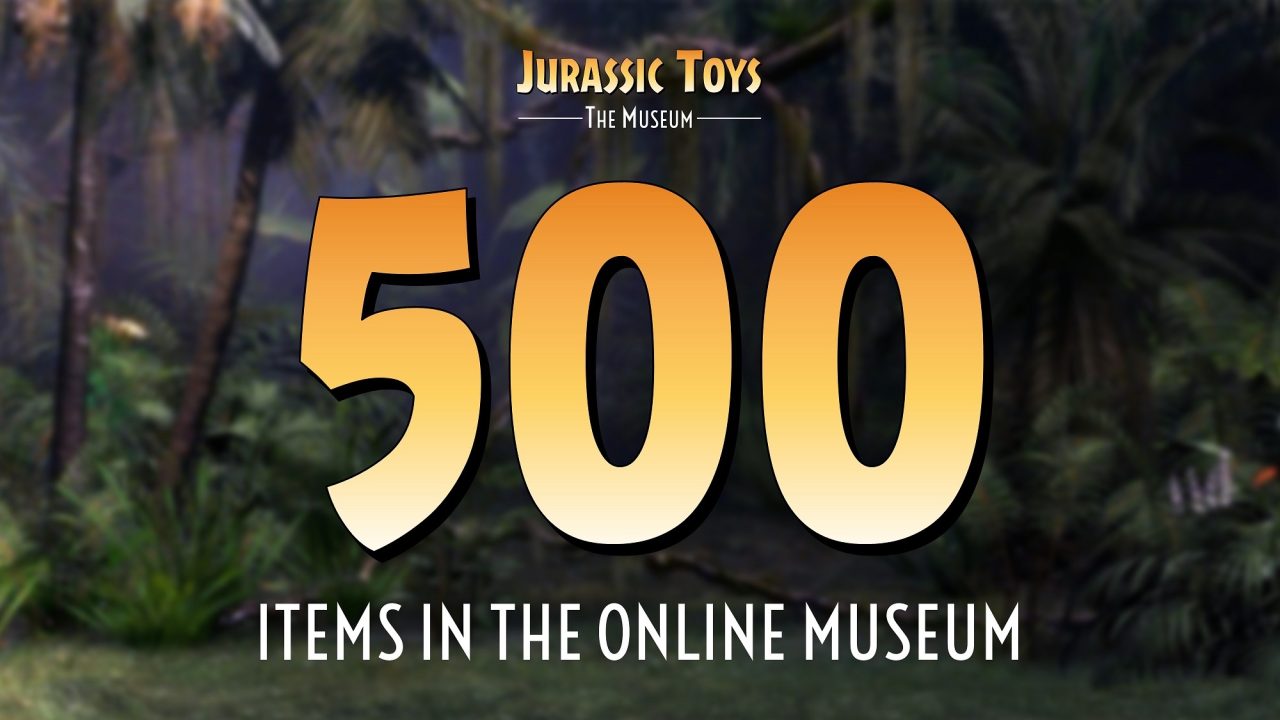 Jurassic Toys was always intended from the start 20 years ago to be a website where I could display my Jurassic Park collection, giving everyone around the world the opportunity to get to look into my Jurassic life.
With the launch of Jurassic Toys – The Museum, I finally achieved everything I wanted from my website: give the visitors the possibility to browse the collection the way they want: sort by movie, manufacturer, release year, subline, toy type and so on.
However, registering and photographing over 1100 objects takes some time, but a major milestone has now been reached! Over 500 Jurassic Park and Jurassic World objects are now in the online collection.
Let me know in the comments below what you want to see uploaded next!